Hyde V Workington Monday 5th March 2012
Ewan Fields

Hyde Football Club is an English semi-professional football club based in Hyde, Greater Manchester. Formed in 1885 the club changed its name to Hyde United in 1919, before reverting to Hyde FC in June 2010. The team's strip featured red shirts and white shorts for most of the club's history, but there was a change to white shirt and navy blue shorts for the 2010–11 season. The team's home ground is the 4,073 capacity Ewen Fields with seating for 530 people.
The club hold the record for the heaviest competitive defeat in English football, a 26–0 defeat to Preston North End in an 1887 FA Cup tie at Deepdale. Hyde F.C.'s record attendance was in 1952 when 7,600 spectators attended a game against Nelson
Hyde play their home games at Ewen Fields, which has a capacity of 4,073 across covered five stands: the Main Stand, the Scrattin' Shed, the Tinker's Passage end, the Leigh Street stand and the Walker Lane end.All provide standing spectator accommodation apart from the Main Stand which has seating for 530. surface when
After Hyde United changed their name and strip in 2010, the colour of the ground was changed from red to blue in 2010, in a change funded by Manchester City Football Club. This came about as a result of the two club's partnership whereby Ewen Fields would also be used by Manchester City's Reserve Team.
As it was a Monday I got my Usual delivery to Birchwood (Warrington) delivered on-time so I was straight back onto the M62 towards Manchester at the M60 Junction I took the southbound direction and followed the M60 all the way round to the M67 then came off the M67 at Junction 3. I Parked up in the Leisure centre car park and wandered down the side to he main entrance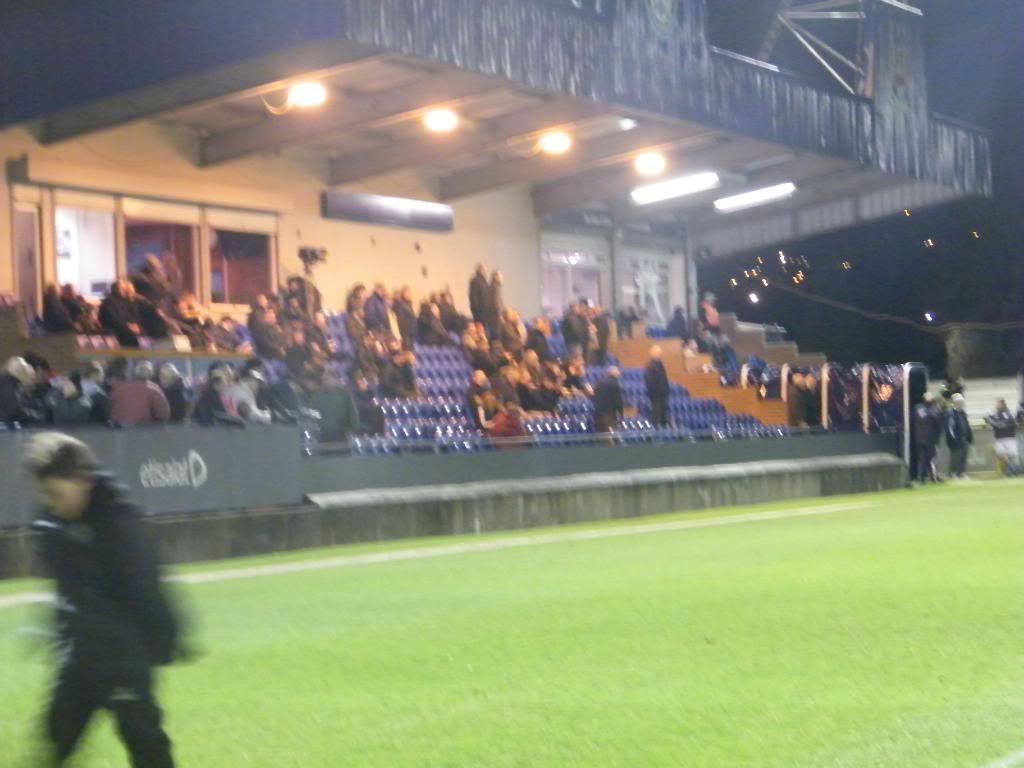 At the time of the game Workington were languishing at the bottom of the table not in immediate danger but close to the bottom 3 whilst Hyde were 7 points clear soon to be 10
in the Workington side was former Newcastle players Mark_Boyd and Stuart_Green who also happened to be former Carlisle united players. a lot of the Workington Players were in fact local lads who had failed to make the grade at Carlisle United and given the clubs geographical position it is harder to induce players to Workington so they have to rely on local players.
In the Hyde side were former Everton Player Scott_Spencer and Liverpool player Ryan_Crowther as well as a few players who had failed to make the grade at Manchester clubs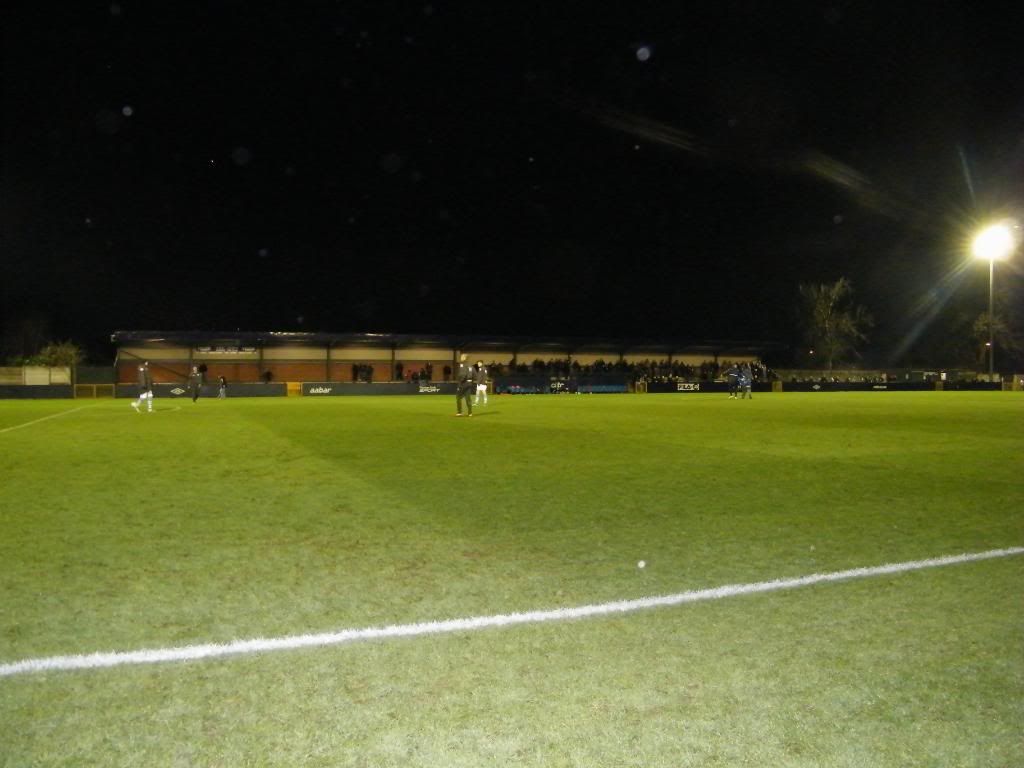 The game itself was a one sided affair Workington were no match for hyde and were easily brushed aside by the league leaders you can read the report Here

Division:-Blue Square North
Ticket Price £10
Programme £2
Parking £0
Attendance 528
Score 4-0